How to Work Towards a Peaceful Divorce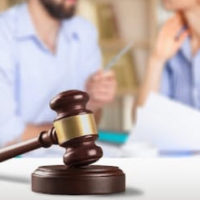 There is no question that divorce can be difficult to go through; especially if a couple has concerns over how the divorce might be affecting their children.
However, there are ways that your attorney can help you minimize some of the pain associated with the process and make things run more smoothly for a better emotional, and even financial, outcome. Below, we discuss some of these tips and considerations:
Try To Stay Civil
First and foremost, make sure that divorce is the right option for you to begin with. If you decide that it is, try to enter the divorce process with mutual respect and a promise to remain civil. This will not only be helpful to your children, but it may very well save you both financial and emotional strain. It will also likely help in creating a good parenting plan and sticking to a commitment to good co-parenting.
Discuss Obvious, Shared Goals
If you are having difficulty agreeing on things with your spouse, try to think of obvious shared goals you might both have for the future, for example, making your children your top priority, or financial equity. Finding common goals, even if they are obvious, can help you stay on track in maintaining civility.
One way of doing this is to avoid discussing blame. Another aspect might involve discussing a shared vision for the divorce itself—do both you and your ex anticipate wanting to go to court, or do you have any interest in alternative options, such as mediation or collaborative divorce? Focusing on the big picture can be very helpful in moving forward. And if it is difficult for you to figure out what is most important to you, have that discussion with your attorney, who has likely worked with thousands of people in helping them get through divorce and ensure that they are protected, and can help you figure this out as well.
Discuss With Transparency
Another important part of approaching divorce is committing to good faith negotiations, and that includes being honest about important information such as assets and income.
Contact Our Florida Divorce Attorneys to Find Out More
Regardless of what your path towards divorce is, you want to work with a trusted divorce attorney who is there by your side, working to ensure that you and your family are protected in moving forward, and that you have the legal advice that you need.
The Fort Lauderdale divorce attorneys at Trachman & Ballot-Lena, PA have the dedication, experience, and skills to provide you with the very best in our legal divorce services. We are committed to helping you get through your divorce as smoothly and drama-free as possible. Contact us today to find out more.
forbes.com/sites/robertpagliarini/2019/02/25/4-tips-for-a-more-peaceful-divorce/#2bc033c5411b
https://www.rhtqbl.com/how-to-plan-for-potential-financial-surprises-after-divorce/