Robert Trachman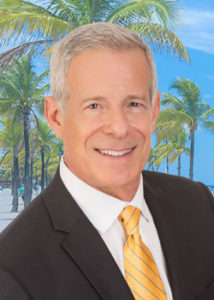 Robert Trachman is a well-recognized and highly respected Fort Lauderdale criminal defense attorney. His legal career began in 1973 as an Assistant State Attorney with the Miami-Dade State Attorney's Office. Mr. Trachman subsequently worked as an Assistant State Attorney for the Broward County State Attorney's Office.
After leaving the Broward State Attorney's Office, Robert Trachman initially focused his legal expertise on criminal defense. During his lengthy career as a defense attorney, Mr. Trachman has defended a wide variety of criminal cases, including capital murder, capital sexual battery, drug trafficking, and virtually every other felony on down to the simplest misdemeanors.
Robert Trachman also expanded his practice areas to include family law. As a family law attorney, Mr. Trachman has settled or litigated numerous divorces, child support disputes, relocations, etc. Throughout the years, Mr. Trachman gained so much experience mediating family cases that he became a Florida Supreme Court Certified Family Mediator. The experience Mr. Trachman has gained as a successful family law and criminal defense attorney has allowed him to create synergies in both fields of law. This allows Mr. Trachman to have unique insights in cases or situations where other attorneys with less experience might be less successful.
In addition to practicing law, Robert Trachman has taught American Law and Jurisprudence in various universities throughout the world. In the United States, Mr. Trachman was an Adjunct Professor for Nova Southeastern University. In Moscow, he was a visiting faculty member at the Russian Academy of Justice from 2002 to 2006. While teaching at the Russian Academy of Justice, Mr. Trachman taught the American legal system and American criminal procedure to international students. Presently, he is a Senior Professor with the Center for International Legal Studies in Salzburg, Austria and teaches Criminal Law and American Jurisprudence throughout Eastern Europe.
Born in the New York metropolitan area and growing up in Northern New Jersey, Robert Trachman graduated from the University of Pittsburgh with a Bachelor of Arts in 1969 and earned his J.D. degree from Tulane University in 1973. He is fluent in Spanish and conversational in Russian.