Quentin Ballot-Lena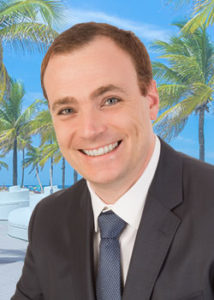 Quentin Ballot-Lena is a family law attorney at Trachman & Ballot-Lena, PA, practicing in the areas of divorce, child custody, domestic violence, paternity, prenuptial agreements and more in Fort Lauderdale. Admitted to The Florida Bar in 2009, Mr. Ballot-Lena has been recognized as a Rising Star by SuperLawyers (2018) and has been rated AV Preeminent by Martindale-Hubbell (2017, 2018), the highest rating awarded by this prestigious legal services company.
Mr. Ballot-Lena earned his juris doctorate law degree from George Mason University School of Law in Virginia, during which time he gained experience in the law as an intern with the Arlington County Public Defender's Office and the Virginia Commonwealth Attorney's Office. Upon graduation, Mr. Ballot-Lena took a position with the Florida State Attorney Office for the 17th Judicial Circuit, serving as Assistant State Attorney for Broward County. In this capacity he served as lead counsel in hundreds of cases, many of which involved DNA testing and other highly technical scientific evidentiary issues.
Upon leaving the State Attorney's Office, Mr. Ballot-Lena joined the Law Offices of Robert H. Trachman, where he focused almost exclusively on family law. Mr. Ballot-Lena continues this family law focus in his present practice at Trachman & Ballot-Lena, PA., representing clients in divorces, relocations, post-divorce modifications, paternity cases and other family law matters in Fort Lauderdale and surrounding areas. The firm opened its Fort Lauderdale office in 2018, devoted primarily to the practice of family law.
Mr. Ballot-Lena is a member of the Family Law Section of The Florida Bar, serving on the Section's Domestic Violence and Alternative Dispute Resolution Committees. He is also a member of the Family Law Section of the Broward County Bar Association. Mr. Ballot-Lena is a trained Chapter 61 guardian ad litem, available to represent the interests of children in family law matters when requested by the Florida courts.
Mr. Ballot-Lena's commitment to his profession is further bolstered by his involvement with the National Association of Divorce Professionals, the Collaborative Family Law Professionals of South Florida, and the Florida Lawyers Network. A devoted member of the community, Mr. Ballot-Lena is active in the Fort Lauderdale Rotary Club and Greater Fort Lauderdale Chamber of Commerce, and he additionally volunteers his time with Habitat for Humanity. He has given presentations to area business groups on restraining orders and collaborative family law. Mr. Ballot-Lena is fully fluent in French.