How to Plan For Potential Financial Surprises after Divorce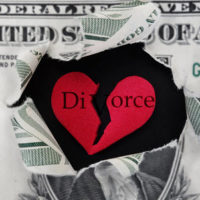 Understandably, many people assume that the purpose of divorce attorneys is simply to ensure that each individual represented in a divorce receives a fair settlement, desired child custody arrangements, etc. However, for divorcing couples with children, it may surprise you to find out that – no matter how organized you are and how much you've planned for – there will be a number of financial issues that come up, and you may end up having to discuss money issues with your ex on a regular basis.
If you are someone who tries to plan for everything so as to avoid catastrophe, there are things that you can do ahead of time to build in some planning in an effort to address this, as we discuss below.
An Attorney Can Help You Anticipate These Expenses
One way that you can try to ensure that you and your children are protected is to hire an attorney who has been through this a number of times with other couples and can help you anticipate what unexpected financial issues might come up over time as your children get older. While child support can cover the immediate basics, it doesn't necessarily cover things like summer camp, college tuition, supplies for new extracurricular activities, a car, etc. An attorney can help you think through what might come up and address a plan for how to pay for them in a divorce agreement. For example, you may want to split everything 50/50 with your ex, or on a percentage basis based on how much each of you earns and whether that changes over time, etc. Sometimes, having a proportional agreement instead of including specific dollar amounts can help build in some much-needed flexibility.
"Communication Is Key"
"Communication is key" is one of those phrases you have likely heard repeatedly if you are in the process of getting a divorce, but what does it really mean? The reality is that staying civil with your ex is often in your own best interests, not only when it comes to co-parenting financial issues, but when the surprises come up. That being said, the main reason to have an agreement in writing is to minimize these surprises and stay on target, even if that means reminding your ex of a particular responsibility that they took on.
Involving Your Children
Some parents also struggle with just how much they should involve their children in financial decisions. While most experts do not recommend including them when they are young, there are of course times when involving your children helps them learn about money and decisions, such as in helping to pay for the phone, car, etc. that they want.
Deciding Your Priorities
Your attorney can also be helpful to you in figuring out when it does and does not make sense to get your ex involved for smaller things that you cannot agree on. It's also frequently the case that each parent might be invested in different activities that the child is involved in – for example, the importance of learning to play an instrument, or playing a particular sport, etc. – therefore, it might make more sense for that parent to assume the full cost for that particular activity.
Contact Our Florida Divorce Attorneys Today With Your Questions
Our divorce attorneys can help many in Fort Lauderdale, Fort Lauderdale, and surrounding areas of Florida properly plan during their divorce. Contact us at Trachman & Ballot-Lena, P.A. today to find out more.
Resource:
huffingtonpost.com/entry/handle-money-with-an-ex-after-divorce_us_5ba8fa93e4b0181540df2a97