Federal Law Passed Affects Domestic Violence & Protection Orders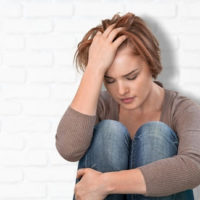 In late December, the "PAWS Act" was signed into law, expanding rights and options for victims of domestic violence, especially those who are hesitant to leave or divorce their abusers out of concern for the family pet. The law specifically protects victims of domestic violence, dating violence, stalking, and sexual assault by violent acts or threats of violent acts both against them and/or their pets. It also establishes a large federal grant program designed to support shelters and other housing options available to take in both the victims and their pets.
The issue addressed by the law is larger than you might think: A reported 33 percent of domestic violence victims are hesitant to leave abusive situations out of concern for the family pet, and only approximately three percent of shelters currently take in pets with domestic violence victims. The demand for more housing spots leaves many victims each year stuck in dangerous situations, unable to leave. In addition, abusers will frequently threaten or inflict violence against a pet in an effort to force the victim to stay.
What the Law Specifically Does
The new law makes the following specific changes:
Expands the federal criminal code definition of "stalking" to include conduct that includes creating a reasonable fear of death or serious bodily injury to the victim's pet;
Adds additional criminal penalties if someone crosses state lines with the intent of harming a pet covered by a protection order;
Makes the individual who commits domestic violence against a pet, or violates the protection order, cover any veterinary costs that result from the act of violence;
Creates a grant program providing $3 million per year from 2017 to 2021 in order to help survivors cover the cost of a shelter or other facility that accepts pets; and
Encourages states to include threats of violence or violence committed against pets in protection orders. Currently, only 33 states include this kind of language.
Be Aware During the Holidays
The holidays can be an especially frightening time of the year for domestic violence victims. This is the time of year when victims need to know that they have options and support, and assistance is available to help them. One of the most important elements of providing this safety net is guaranteed protection from law enforcement and a place to go that will be safe for the victim and their loved ones, including their four-legged family members.
Contact Our Florida Family Law Attorneys
There are both federal and state laws in place to protect domestic violence victims and provide them with protection, safety, and support. If you or a loved one lives in Florida and needs assistance with a domestic violence issue and/or protection order, contact our Florida family law attorneys at Trachman & Ballot-Lena, P.A. today for assistance.