As December 31 Deadline Looms, New Tax Law Brings On A Flood of Accelerated Divorces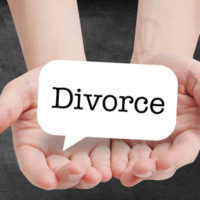 We previously discussed the many changes that are coming as of January 1, 2019 due to the Tax Cuts And Jobs Act, as well as some of the ways you may be able to make up for these losses. There is no question that the change has a number of people scared; so much so that both attorneys and judges are scrambling to finalize a flood of accelerated divorces, mainly prompted by the elimination of the alimony (aka spousal support) deduction. Currently, about 600,000 taxpayers rely on the spousal support deduction every year. Not only is its loss expected to antagonize divorce settlement discussions between couples – as this removes a huge incentive to agree to reasonable spousal support payments – but some experts are also predicting that judges may start awarding smaller payment as of next year due to the lost tax deduction. Below, we discuss some of these issues:
How the Current Law Has Positively Impacted Families
It can be difficult to contextualize the actual repercussions without looking at the numbers, so let's look at an example: If you take a $50,000 alimony payment, after tax, it only costs the payer around $20,000. Conversely, the recipient may only pay about $10,000 on receiving that $50,000. This then results in a net savings of $40,000 to the family. As you can see, the law was meant to not only take some of the edge off of going from filing jointly to separately, but result in more money for the family unit.
However, helping the family unit isn't the only positive benefit it's had: It has also prevented a number of divorces from going to trial, especially when the circumstances are financially contentious.
Contact Our Florida Divorce & Alimony Attorneys Today To Find Out More
A lot of the concerns are not only centered around the new law complicating splits, but making things especially difficult on women. Women are currently more likely to be the recipients of alimony, due to a variety of factors.
Fortunately, those who are able to file by December 31 will be allowed to deduct alimony payments from their taxable income on an annual basis. However, there are also reports that the Internal Revenue Service is already making things difficult for divorcing couples who are financially strapped.
Remember that – in order for alimony payments to be deductible, you cannot just file for divorce by December 31, your divorce papers must be signed before January 1, 2019 arrives. Don't let yourself be blindsided by new laws that go into effect next year, or even current attempts to reduce your benefits. Our divorce attorneys have helped many in Fort Lauderdale, Fort Lauderdale, and surrounding areas of Florida properly plan during their divorce. Contact us at Trachman & Ballot-Lena, P.A. today to find out more.
Resources:
latimes.com/local/lanow/la-me-accelerated-divorces-20180924-story.html
cnbc.com/2018/09/24/the-new-tax-bill-will-complicate-splitting-up-especially-for-women.html